With a commitment to quality and innovation, MAAX Spas has earned a solid reputation for producing high-quality products that customers love. Whether you're looking for a relaxing soaking experience or an invigorating massage, MAAX Spas has the perfect model to fit your needs.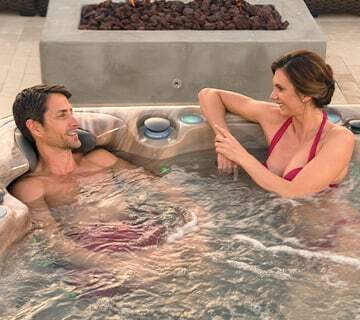 American Whirlpool Hot Tubs
American Whirlpool, a brand under the MAAX Spas umbrella, is driven by innovation and quality. So you can rest assured that any hot tub or swim spa you purchase from American Whirlpool will be built to last. No matter if you're looking for a relaxing oasis to unwind after a long day or a fun spot to entertain friends and family, an American Whirlpool hot tub or swim spa built by MAAX Spas is a perfect choice.
View American Whirlpool Series Hot Tubs