Swimming Pool Liners | Lakeside Liners
At Lakeside Pools & Spas of Ontario, we pride ourselves on providing our customers with the best quality pool liner products from top brands, including MEGNA POOLS Liners and LinerWerx Liners. Whether you're looking for a brand new liner or simply replacing an old one, we have a great selection of patterns and colors to choose from to fit your unique style.
Benefits of Buying Pool Liners From Lakeside Pools & Spas
We offer high-quality pool liners at fair prices, and our team of experts is always available to advise on pool maintenance and operations. With a new liner from us, you'll be able to enjoy your pool like never before! Here are some reasons you can trust you are making the right decision when buying a pool liner from Lakeside Pools & Spas.
Our Pool Liners Feature:
High resistance to breaking, tearing and puncturing.
Excellent resistance to cracking at low temperatures (-20°F or lower).
Low rate of plasticizer loss resulting in a slow rate of stiffening.
Resistance to degradation from UV radiation.
Base films are resistant to chlorine bleaching, printed liners use custom formulated bleach resistant inks.
Fungicide is added to the vinyl to provide a backup to regular chlorination and algaecide treatment.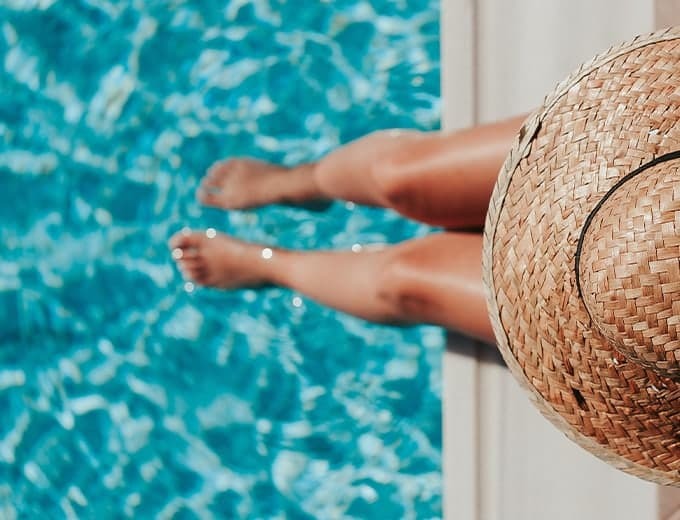 Pool Liners From Top Brands
A pool liner from Lakeside Pools & Spas is the perfect way to make your pool look brand new again. We offer top pool liner brands that are sure to give your pool an updated look while also helping to protect your pool from wear and tear.
MEGNA POOLS Pool Liners
MEGNA's unique pool liners are computer-designed and custom fabricated to your specific pool design. Built by skilled craftsmen. Curious how much it would cost to get a pristine new pool liner for your swimming pool? Contact us today and our pool liner service experts will be happy to assist you. Our team will answer all of your questions and provide you w adhering to rigorous quality control ensures a perfect fit that will last for years to come. Durable, attractive, and easy to maintain, MEGNA POOLS pool liners are ideal for your backyard oasis.
View MEGNA Options
LinerWerx Pool Liners
LinerWerx is dedicated to providing customers with the highest quality pool liners on the market. These pool liners are made from the highest quality materials and are designed to withstand the rigors of everyday use. Whether you're looking for a new LinerWerx pool liner for your inground or on-ground pool, Lakeside Pools & Spas has a wide variety of options to ensure you find the perfect fit for your pool.
View LinerWerx Options
Get a Free Quote on a New Pool Liner From Lakeside
Are you considering adding a pool to your home this summer? If so, Latham Pool Installation Consultation from Lakeside Pools & Spas is the perfect way to get started. Our team of experts will meet with you to discuss your specific needs and budget, and help you determine the best type of pool for your home. We also offer a free on-site consultation to answer any questions you may have. Contact us today to schedule your consultation!